Back to Home
Our Story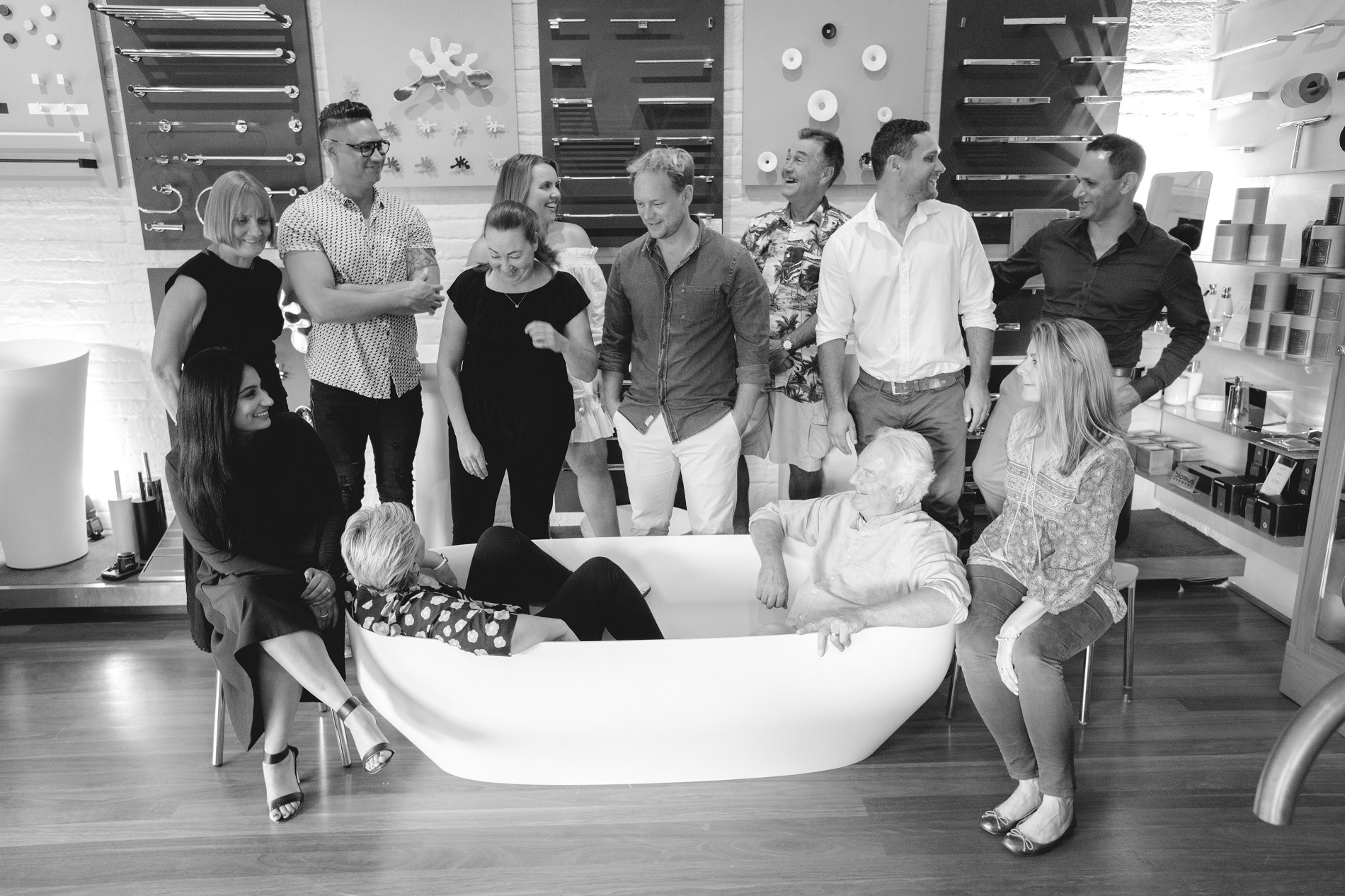 CANDANA began in 1981 as a bathroom and kitchen renovating company. Partly due to our location and our client base in Sydney's Eastern Suburbs, and partly due to the owner's background in architecture, we quickly became recognised for our designs with all of the glossy magazines of the day featuring CANDANA bathrooms.
Customers began asking us to help them with their plans, not wanting to utilise our building services as they had their own builder, so we evolved into the first Australian company to offer a solely bathroom design service. As the time went on, architects and interior designers began spending more time detailing their clients bathrooms as more products entered the Australian market allowing for more creativity.
As such we eventually closed down our building and design services. This allowed us to focus purely on researching and developing reputable and tested product lines which we could offer through our showrooms. In those early years there were literally just three styles of baths, offering two lengths and in three colours. Today there are hundreds in just about every shape and dimension imaginable. Keeping abreast of these changes and trends is our full time job.
We work very closely with manufacturers and importers advising them about what the market wants, and we attend all of the major overseas exhibitions to keep up with the latest design trends. Families in Sydney's Eastern suburbs move on average, every three years and will usually undertake some renovation work with each move. We are now seeing in our showrooms, the grandchildren of some of our earlier clients. To us at CANDANA this is the best testimony of our level of exceptional service.
---
MEET THE TEAM
We have a wonderfully experienced staff here at Candana each with their own strengths and personalities who work well together, complementing each other when the needs arise, whether it be in design or computer skills or logistics.
↑