Iconic tapware brand VOLA have just released a brand new range of showers and we cannot contain our excitement!
Originally designed by Arne Jacobsen in 1968, VOLA tapware is a design classic that is only added to rarely. So you know when they release something it's going to be special and complimentary to Jacobsen's original masterpiece.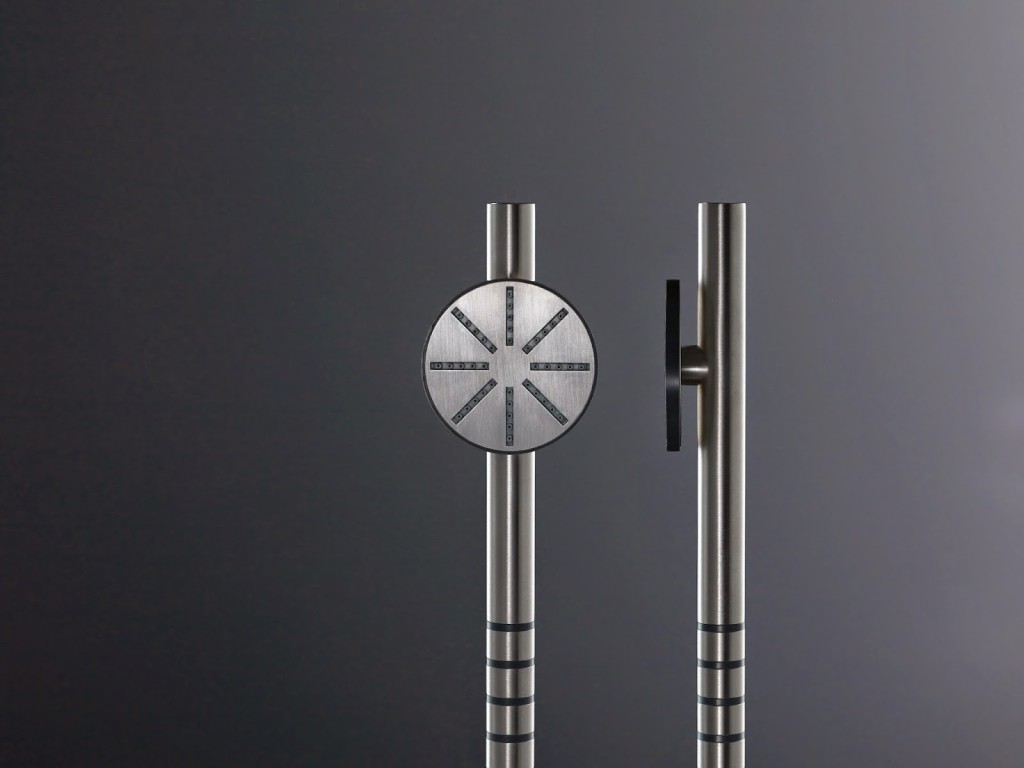 T60
The Round Series hand shower is a seamless extension of the VOLA Round-head shower.
They are based on the same design DNA.
The core design elements of the Round Series are the spherical shape and the narrow ring. This elegant ring can be seen clearly in the side view. The slender cylindrical form of the supporting tube extends behind and beyond the shower head, subtly emphasising the latter's status as the key element.
The shower rail also relates to existing VOLA design elements. It is attached to the wall with a circular fixing, matching and adjacent to the round hand shower head – creating a horizontal harmony with the shower taps.
When ready for use, the Round Series hand shower head can be held in place by the optional shower rail. A button responds easily to one hand, sliding it to the best height for effective showering.
070W & 080W
The luxury private bathroom, hotel spa or sauna should be an oasis of tranquillity. An escape from worldly matters. A place to rejuvenate the body, and allow the mind to empty and the soul to meditate.
Into this environment of total relaxation and well being, VOLA has introduced two new therapeutic products: the Kneipp Hose 070W and the Waterfall Shower 080W.
Both reflect the continuity of VOLA classic designs. Both illustrate the innovation for which VOLA is sought after by leading architects and designers across the globe.
We hope to have these available in Australia (and in a Candana showroom) soon so watch this space!