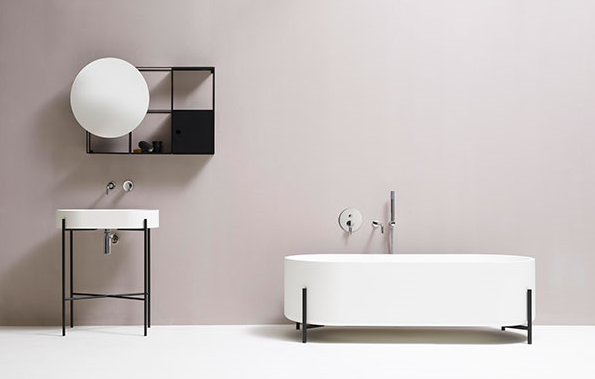 Modernist details of 1920s and '30s Victorian interiors are reinterpreted in the 'Stand' product line by Danish
N
orm Architects
.
The simple, minimalist bathroom and home furnishings were created for Italian company ex.t, and will be released during Milan Design Week 2015.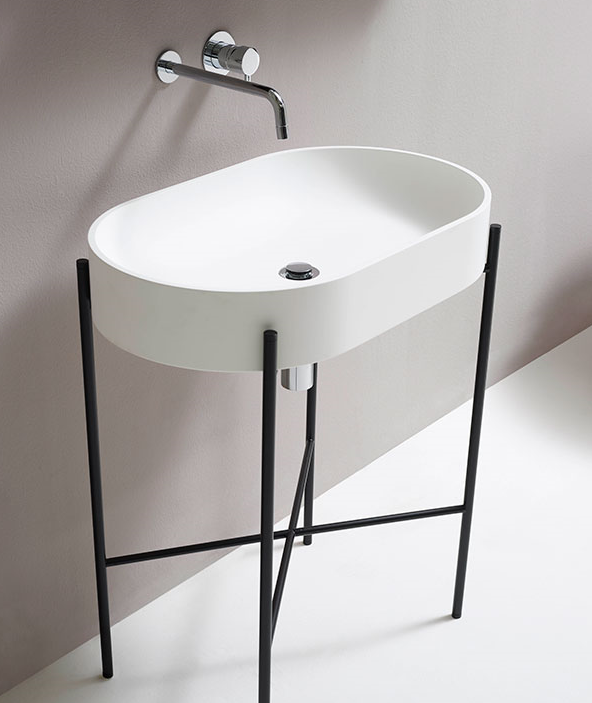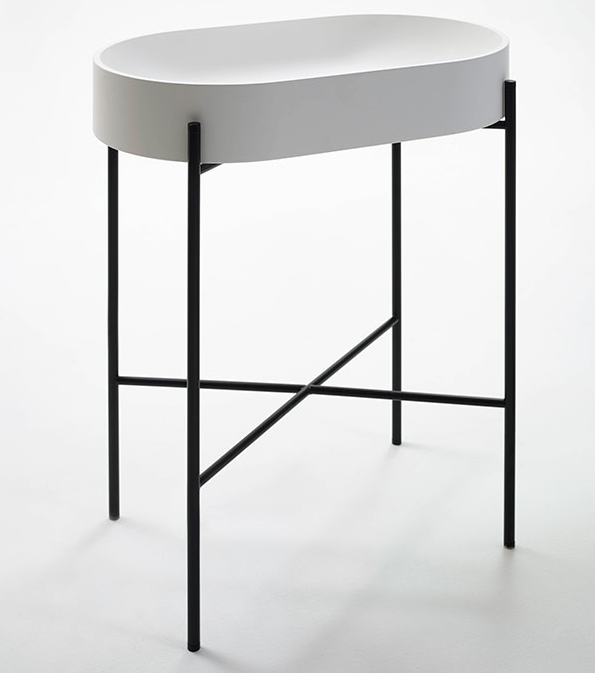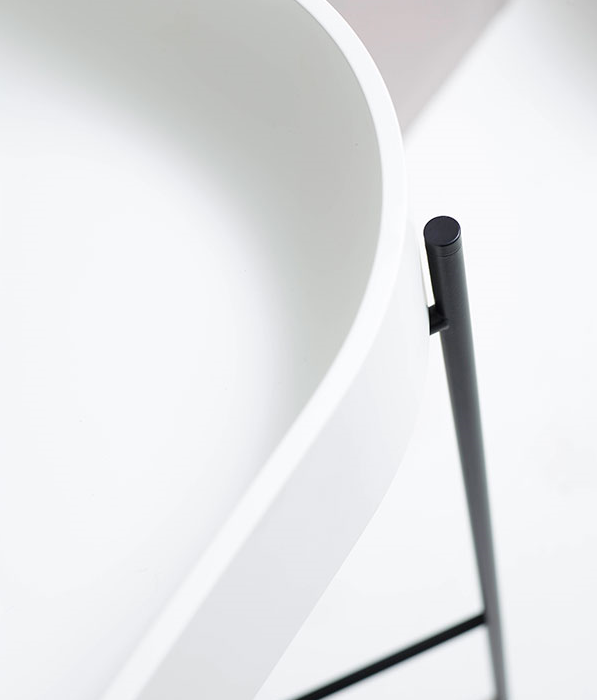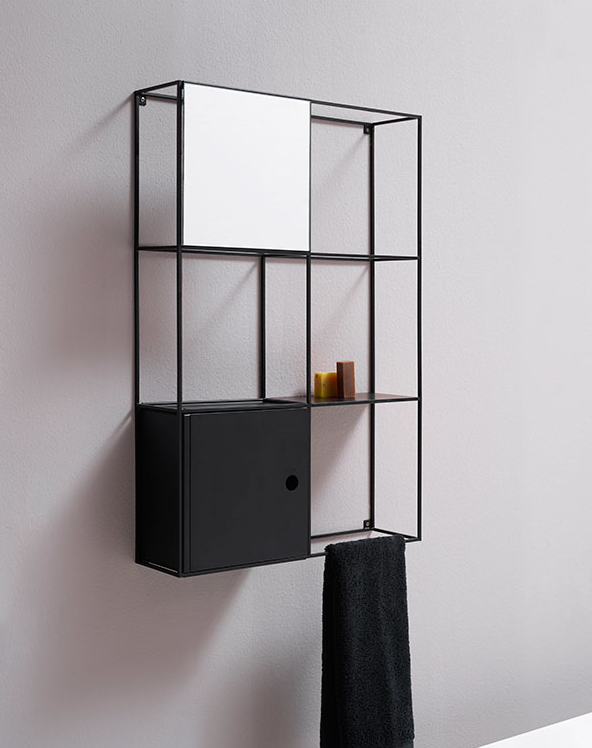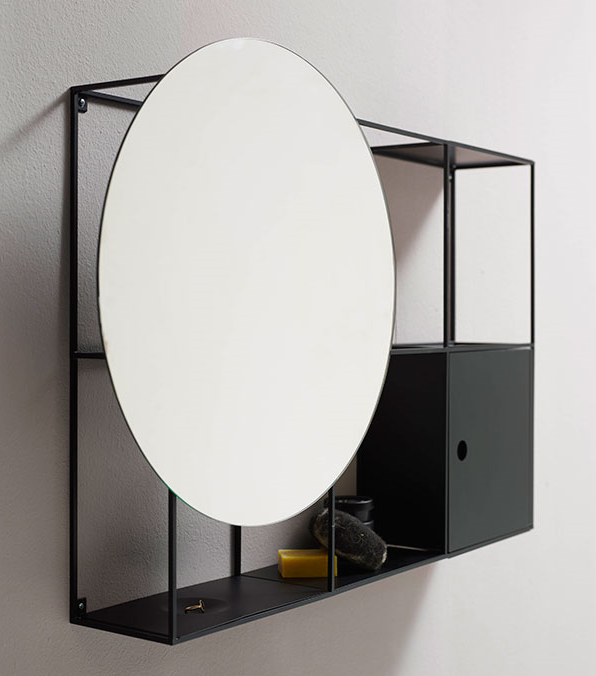 In line with the soft essentialism characteristic of the studio, the collection visually communicates a sense of spatial calm and restfulness. Geometric forms, neutral colours, and authentic Tuscan production work together to create a distinct character true to influential insights drawn from spare, yet enchanting Danish landscapes.
Four products are featured in the line: 'Stand' bathtub and washbasin, 'Hat' lamps, and 'Felt' shelf, all of which were finalized via a strict principle of reduction. The studio reinterpreted excessively decorated furnishings of the early 20th century, stripping them to a point of equitability where nothing more could be added or taken away. 'Stand' products are manufactured using living tech® material that superbly compliments black metal components for a holistic sense of lightness.